November 27, 2012: It is with great pride that the Cleveland Heights-University Heights District announces that the Ohio Scholastic Soccer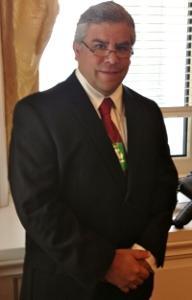 Coaches Association awarded Sean Sullivan, Heights High School's men's varsity soccer head coach, with the prestigious 2012 Ron Pinsenschaum Award at the state level. It is considered the highest honor a coach may receive for coaching in Ohio.
Sullivan is one of 10 high school boys soccer coaches in the state, including all Divisions — I, II, & III — who was named for the award at the local level.
"Sean has been a great ambassador not only for our soccer program, but for our school district as well. He takes great pride in the ideals he instills upon the young men on his team. Sportsmanship, integrity, and commitment are not just words to his players. They describe the culture that exists daily in his program," stated Kristin Hughes, Cleveland Heights-University Heights athletic director.
The Ohio Scholastic Soccer Coaches Association voted among all of its local Ron Pinsenschaum Award recipients to determine that Coach Sullivan would receive the Coach of the Year honor at the state level.
"This is a real honor, and I'm humbled to represent our District," Sullivan stated.
The Cleveland Heights High Boys Soccer team won the Lake Erie League title for the first time in 13 years and made it to the third District Final in 11 years; it was the first time Heights had hosted the District Finals since 1998.
Read more about Sean here.